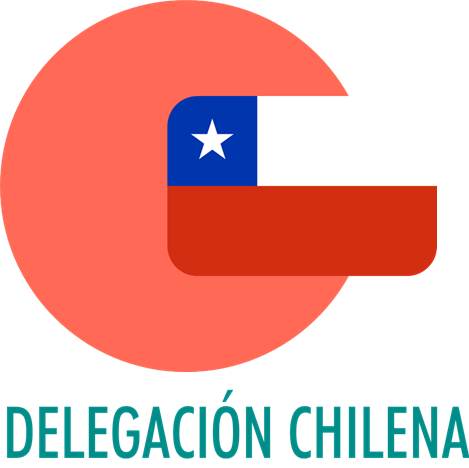 DELEGATES FROM CHILE
Hugo García | Merkén Studios: Merken Studios is an audiovisual production house dedicated to the creation and production of original contents for television and digital platforms. We have used very different formats including animation, motion capture, visual effects and live action.
Germán Acuña | Diseño y producción Carburadores: The company was born in 2007 developing animated advertising, music videos, TV content, film credits, webseries, etc. From the beginning it was highlighted by its aesthetic proposal. In 2013 the company opened the content area, and began to develop several animation series projects and the feature films like"Nahual y el Libro Mágico" (currently in production) and "La Veta del Diablo" (in development)
Fernanda Frick: Fernanda is an independent director who wrote, directed and produced the short film "Here's the Plan" funded by the Council of Culture and the Arts. She specializes in the areas of Art Direction, Character Animation and Illustration, with a strong focus on the narrative. Currently she's developing a series project and a feature film, parallel to comic book and album projects.
José Navarro y Santiago O'Ryan | Productora Lunes Cine TV: An animation studio that produces bizzarro and conspiranoic content with other animators, directors and screenwriters all equally strange and crazy. They create and develop original stories for cinema, TV and web.
Luis Saavedra Apablaza | Altair Films: Animation studio based in Viña del Mar, wich creates 2D animation content for educational, entertainment and interactive projects for Chile and abroad.
Ivy Chávez / Prochile: Is the institution of the Ministry of Foreign Affairs of Chile in charge of promoting exports of products and services. ProChile contributes to dissemination of foreign investment opportunities and tourism promotion.
RELATED